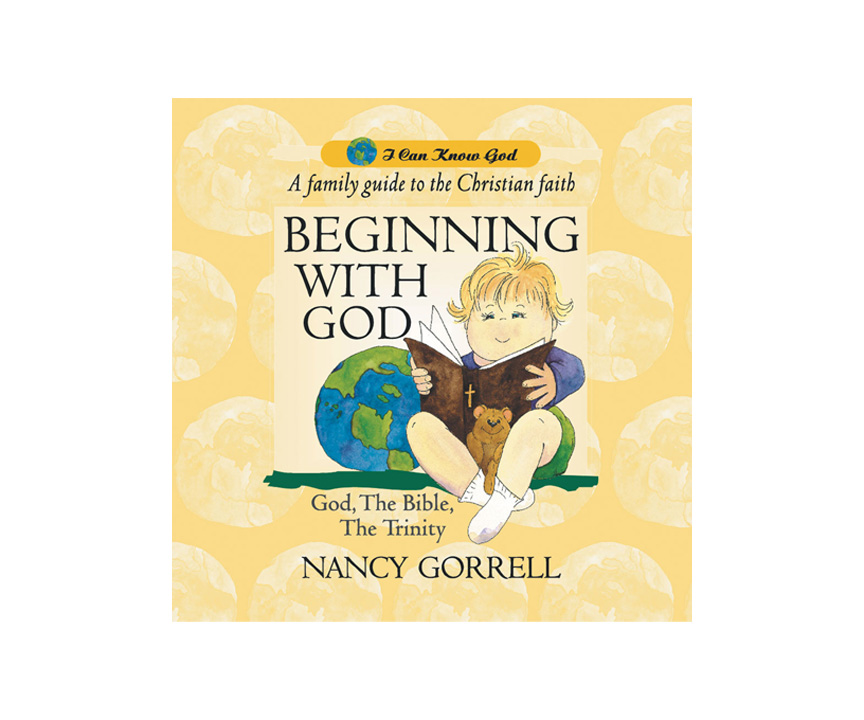 Marianne illustrated this book some time ago but it is eternally relevant.  This is the first in a series of three books. Click the book to link to Amazon.
Have you ever looked skeptically over the brightly colored picture books at your local Christian bookstore, wondering about their theology? That's where Nancy Gorrell found herself. Where would she find the right books to introduce her children to the truths of the faith?
Nancy took up the challenge by writing for her own children. Then her husband encouraged her to seek a publisher. Marianne Smith supplied the illustrations for her friend's book. Christian Focus Publications of Scotland agreed to publish her work as a series of three books. The first one, Beginning with God, covers God, the Bible, and the Trinity.
There is nothing dry or boring about this book. Nancy brings a contagious delight to her topic as she distils the great truths of God's Word. Discussing God, she answers such questions as "What does God look like?" "Will God always be here?" "Is God perfect?" and "Is God always fair?"
The last subject she tackles is the Trinity. Nancy gently leads us through one of the Scripture's deepest and most challenging truths, answering one question after another.